To assign teachers permission to view FlourishDx student data, login to your Administrator dashboard. Using the menu on the left side of the screen, navigate to 'Users', then 'Manage Staff'.
Identify the relevant user from the list, using the search function if required, then select that user to open their details. Using the menu on top of the page, navigate to 'Teacher Permissions' then select the 'Make Teacher' button.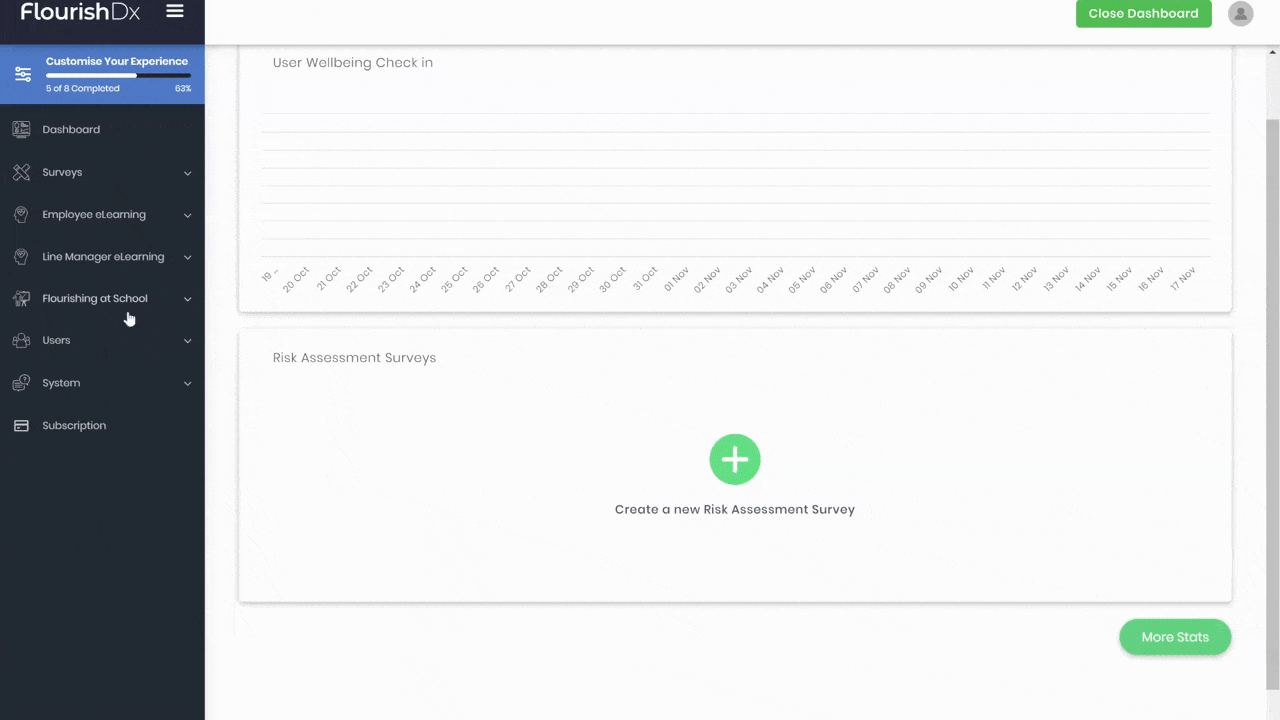 Next, assign students to the teacher. This can be done with filters or using the search function.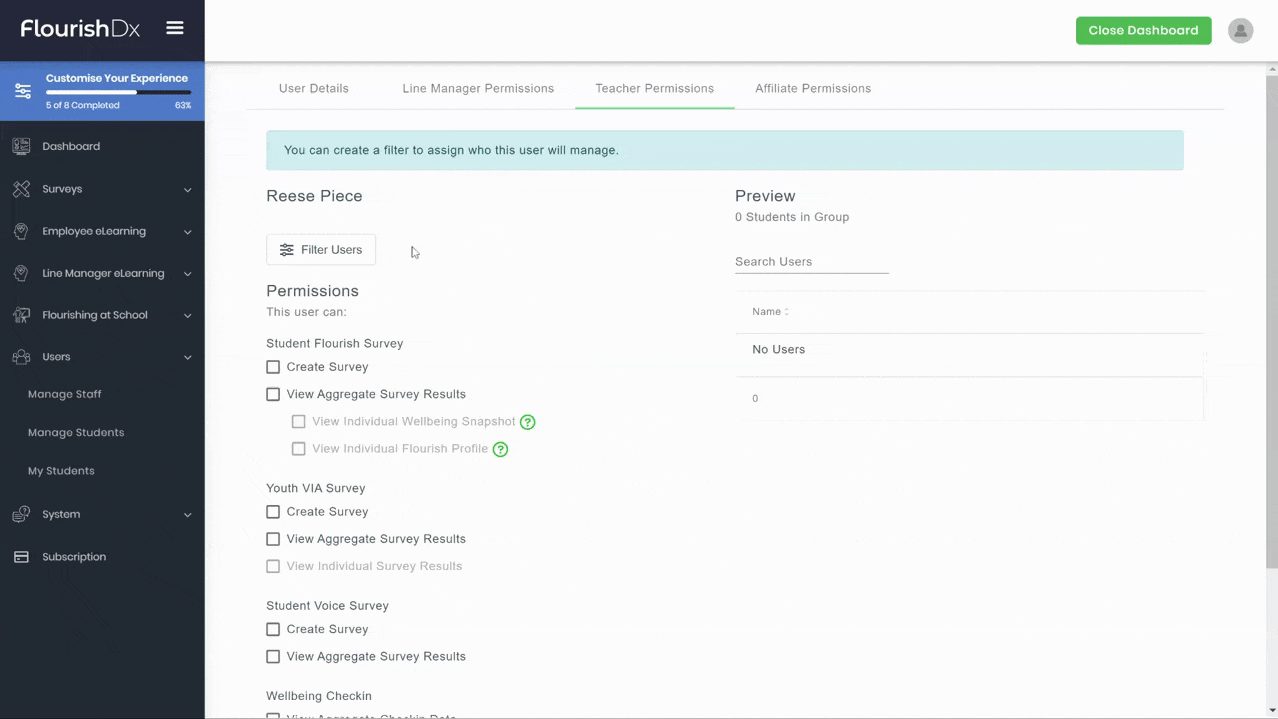 Finally, assign permissions for the teacher to create surveys and/or view results at aggregate or individual levels. Click the Update button to save the permissions.