Your FlourishDx account is provided to you via an organisation, usually your employer. The organisation needs to be able to manage the users within its account, so when someone leaves their account can be archived, and when someone joins they can be assigned an account. FlourishDx uses email addresses as the unique identifier for user management.
In addition to user management, the organisation can also use FlourishDx to send activities to users. Activities include surveys and eLearning. All of the activities within FlourishDx are customisable, so the organisation may decide to send different activities to different groups of users.
For example, the organisation may want to send a survey to a specific group of users, such as employees at a particular location. During survey customisation, a list of user names is presented so the organisation can choose the correct set of respondents for the survey. This does not give the organisation access to individual responses. It does help the organisation to ask the questions that it believes are most relevant to a group, reducing the total time each individual spends completing a survey.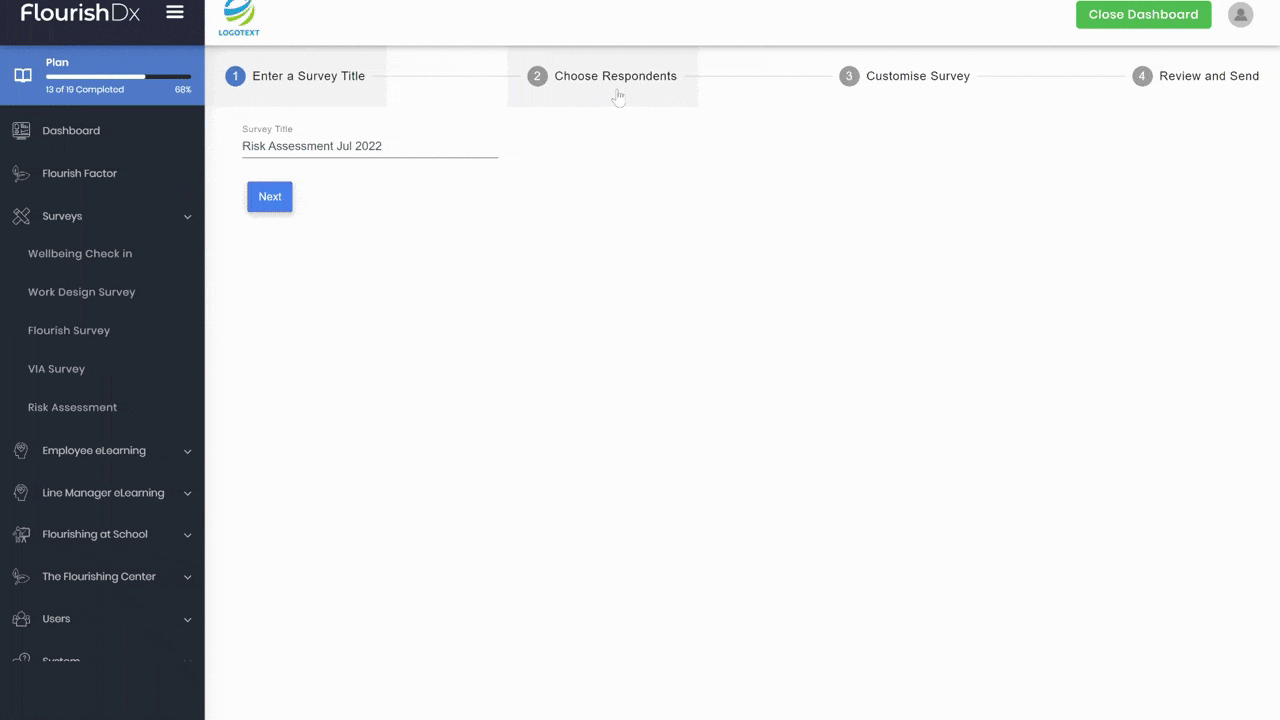 For information on how your survey responses are reported to the organisation, see Who can see my FlourishDx survey responses?
For information on how your eLearning activity is reported to the organisation, see Can my employer see which FlourishDx eLearning videos I have viewed?