A strong response rate is important to ensure that your risk assessment results are accurate and identify the psychosocial hazards creating the greatest risk to your workforce.
There are a number of steps you should take before pushing a risk assessment to your workforce. These steps are explained in the video below.
Communications materials including email templates can be downloaded from your Admin dashboard. Navigate to the blue onboarding section at the top of the menu, select "Plan", then scroll to "Conduct work factors risk assessment survey". Click on the button to download the email template.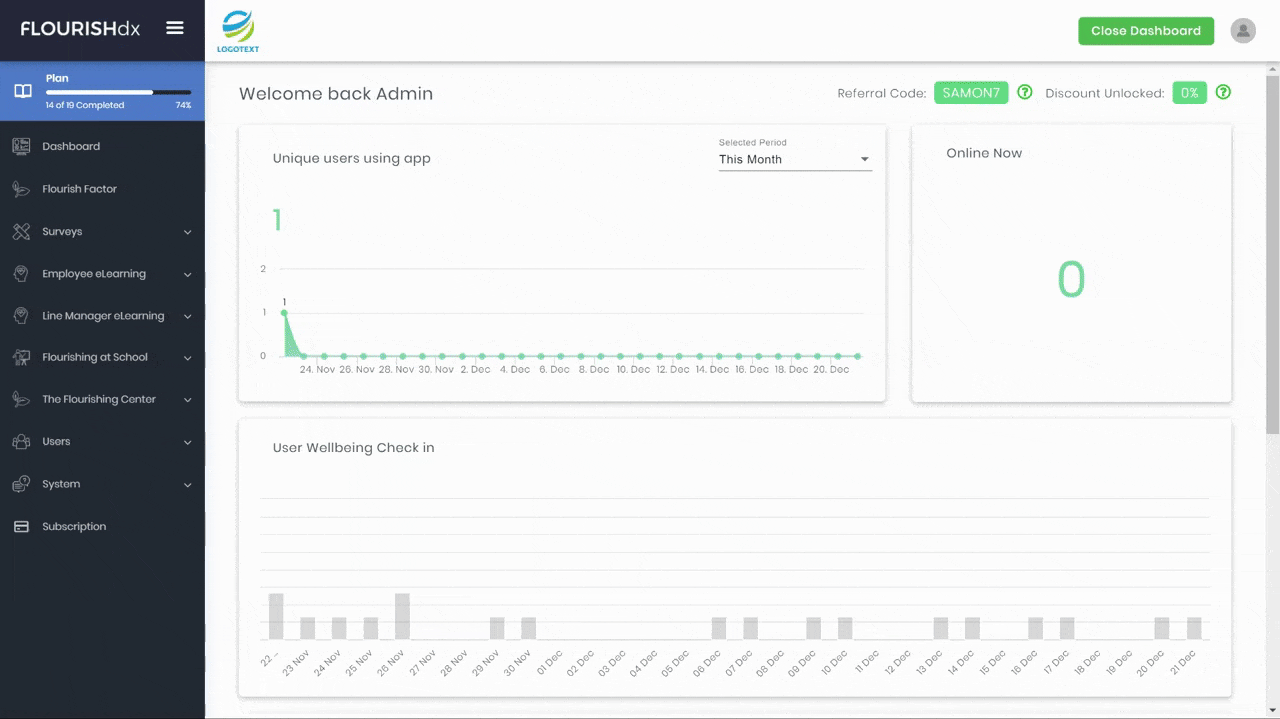 Some organisations find that they achieve a higher response rate when they dedicate time to complete the assessment during a team meeting, toolbox talk, or prestart. This not only aligns with existing occupational health and safety approaches to hazard identification and risk assessment, but also indicates to employees that psychological health and safety is a priority for the company.