To push FlourishDx eLearning to employees, login to your Admin dashboard. Using the menu on the left of the screen, navigate to "Employee eLearning". A dropdown list will open providing you with a choice of "Mental Health", "Sleep Health", or "Discussion Guides". Select either Mental Health or Sleep Health, then click the blue "Create Program" button on the top right of the screen.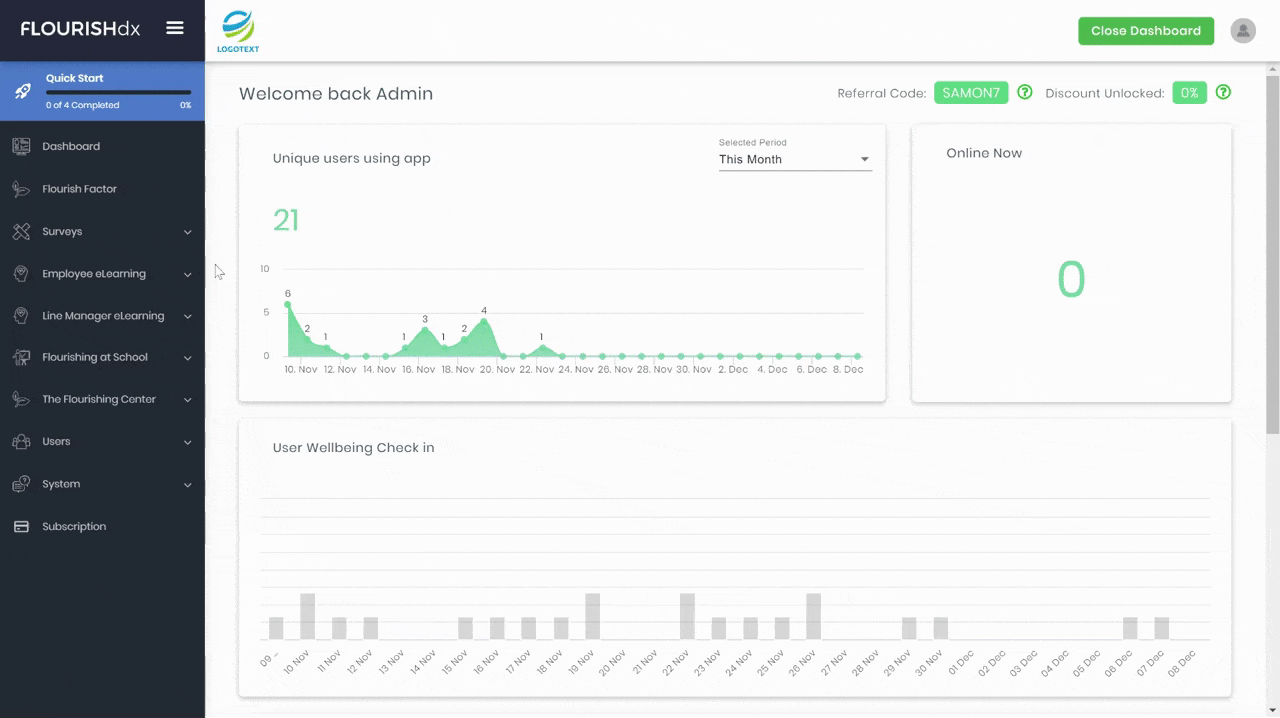 This will display the full list of eLearning content available, from which you can choose the videos you want to push to employees. To preview a video, click on the video name. This will open a window where you can watch the video and review the corresponding learning objectives.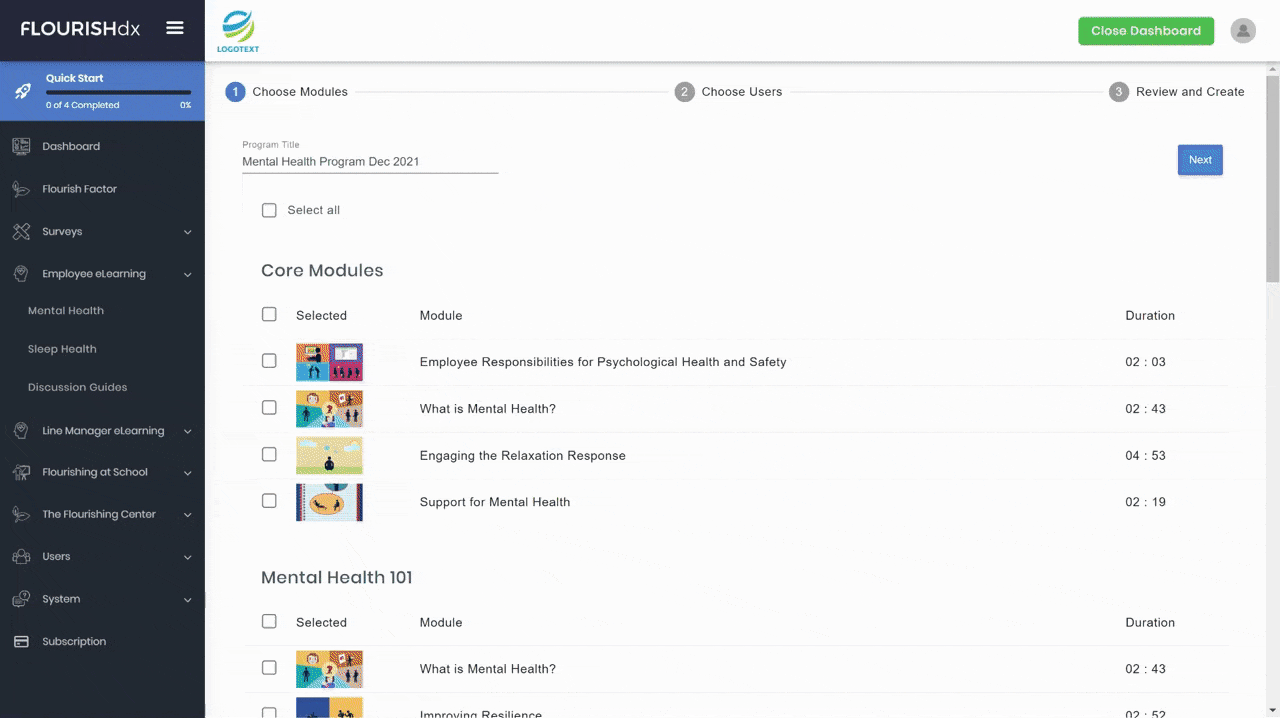 Videos are grouped into subject matter modules, however the choice of videos is completely customisable and you can select any combination of videos to push to employees. Once you have decided which videos or modules to push, select them by checking the box next to the video thumbnail. If you want to push a whole module, check the box next to "Selected" beneath the module title. Or to push all available videos, check the box next to "Select all" at the top of the screen.
Edit the Program Title such that it can be easily distinguished within the list of eLearning Programs that will develop over time. A useful naming convention might be [Team name] [Module name] Program [Month] [Year].
When you are happy with your selection of videos and the course name, click the blue "Next" button.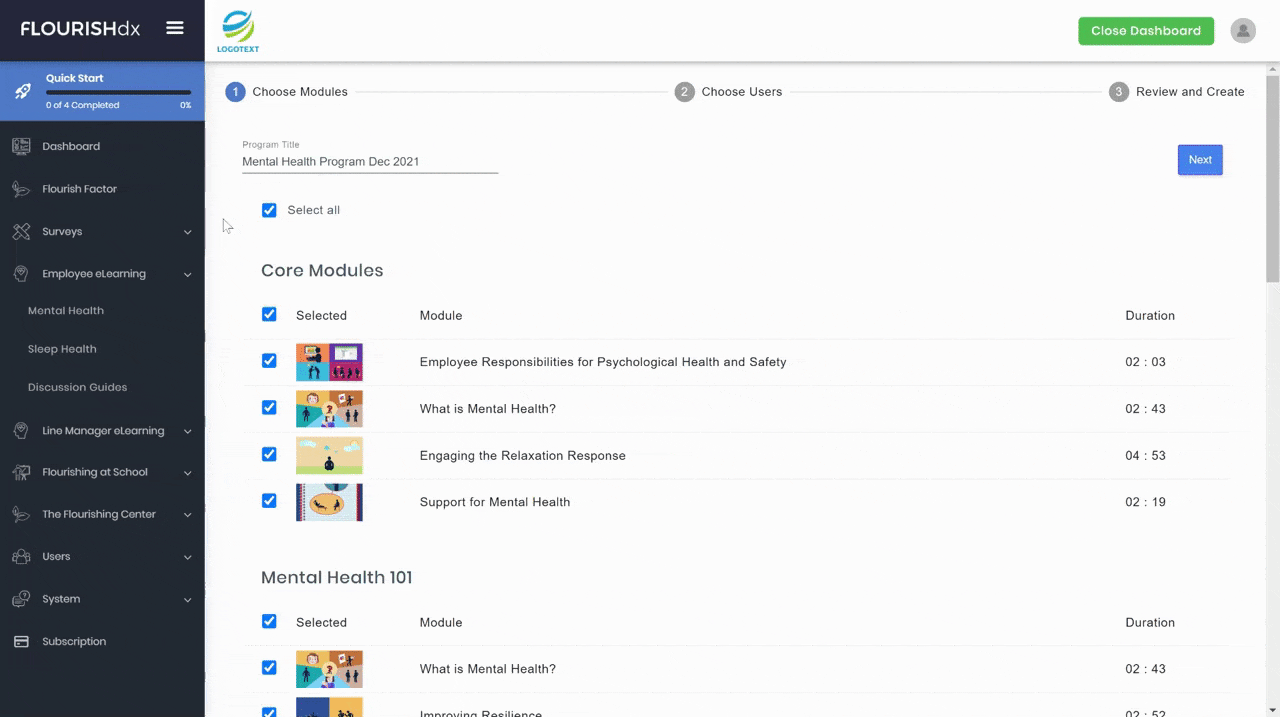 This will move you to step 2, to choose which employees are to receive the training. To send it to all employees, simply check the box next to "Name" at the top of the table. Otherwise, use the filter tool or the search function to select particular groups or individuals. Click the blue "Next" button when you have finished your selection.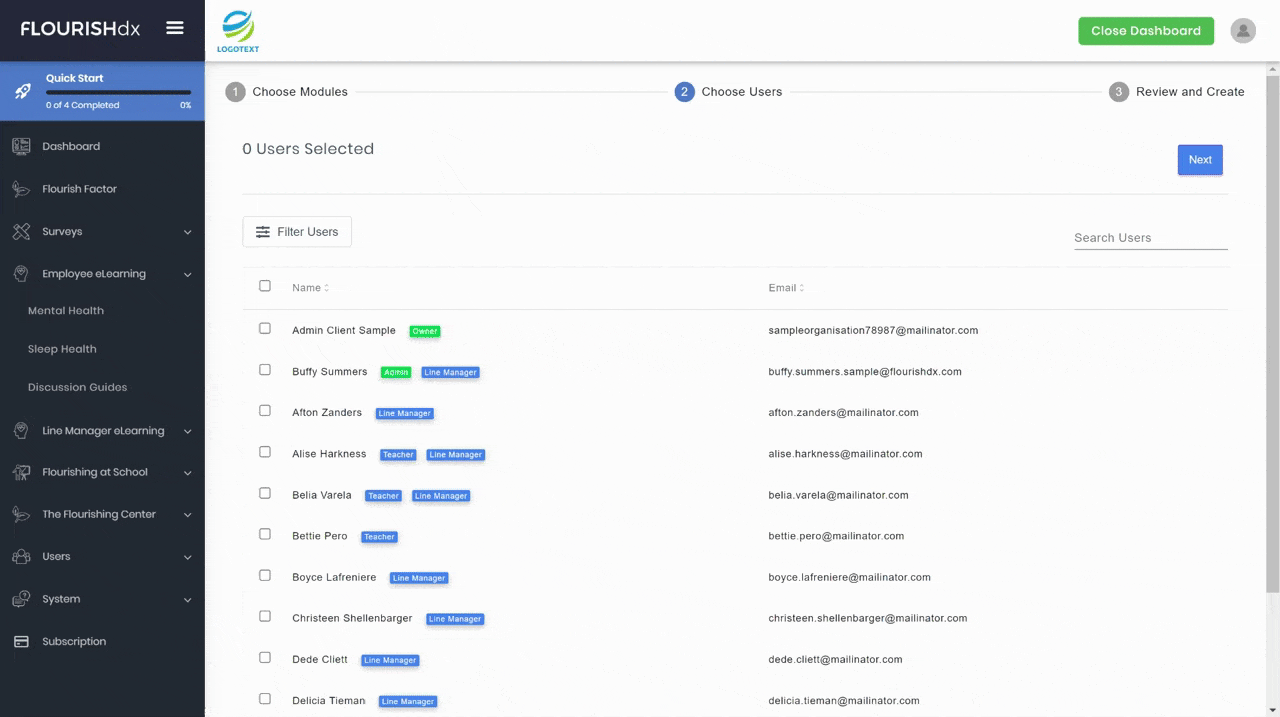 This will open the Review and Create page. Double check your Program Title and Users, review the email preview, and once you are ready to push your eLearning program, click the blue "Create" button. This will push the Program to the selected user group.