To assign Admin permissions to user accounts, go to your Admin Dashboard. Using the menu on the left side of the screen, navigate to 'Users', then 'Manage Staff'. This will bring up a list of existing users. Locate the names of the users who are to be assigned Admin permissions. Check the box next to their names, then select the 'Actions' button above the list of user names and choose 'Make Admin'. Choose 'Yes' in the dialogue box.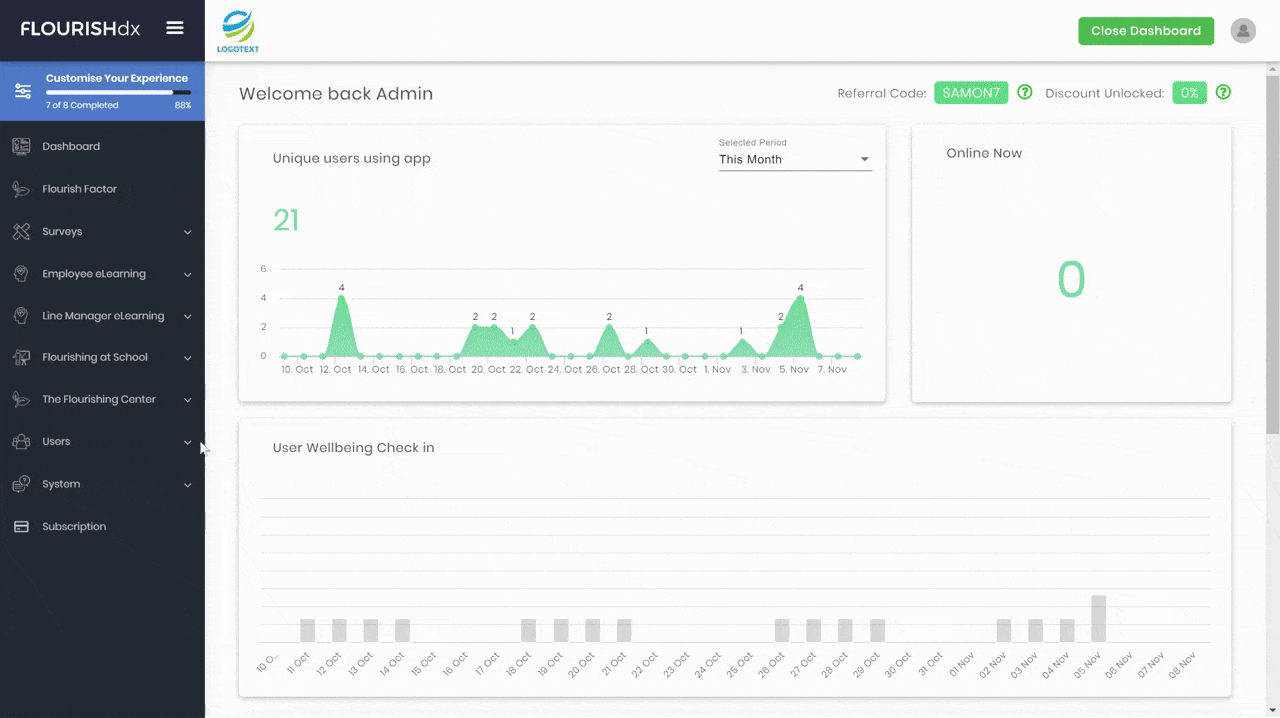 You will receive an email from FlourishDx asking you to confirm the request.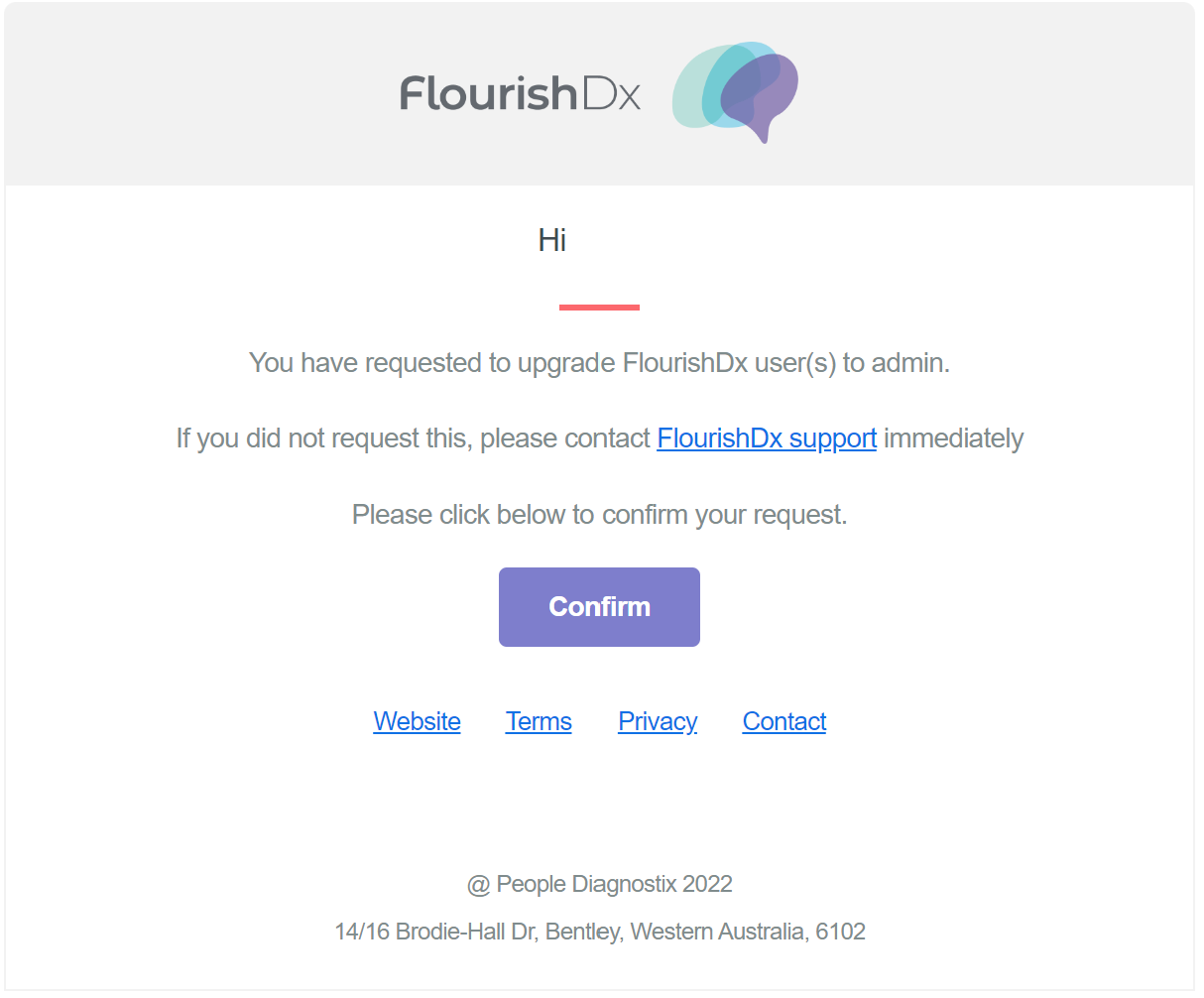 Click the 'Confirm' button. This will open FlourishDx in a browser window. Enter your password to complete the request.